We are delighted to have confirmed three excellent plenary sessions for EuroSoTL 2022. Jessica Riddell will talk about critical hope as a way to galvanise teaching communities; Shuab Gamote will lead a student panel talking about students' roles in community building; Katarina Mårtensson will talk about peer-to-peer communities of teachers to support SoTL.
About our speakers
Speaker:
Professor Jessica Riddell
Title:
How do we build communities at Hope University

Abstract:
President of St. Michael's College (University of Toronto) David Sylvester argues that universities are anchors of hope in our communities. And yet, the gap between what we say we do and how we operate is wide -- and widening. How do we align values and practice so that universities fulfill their moral contract to the broader society? And, equally important, how do we design hopeful and resilient systems for ourselves and others?  As we imagine the future of work – and the future of democracy more generally – we are compelled to think carefully and creatively about our current university system and imagine a model that provides a better, more inclusive, and more transformative community for all students.
Bio:
Dr. Jessica Riddell is a Full Professor of Early Modern Literature in the English Department at Bishop's University (Quebec, Canada), specializing in early modern dramatic and non-dramatic literature. Dr. Riddell was awarded the 3M National Teaching Fellowship in 2015, the highest recognition in Canada for educational leadership. She holds the Stephen A. Jarislowsky Chair of Undergraduate Teaching Excellence at Bishop's University; in this capacity, she explores innovative teaching and learning practices, creates mentorship opportunities for students and faculty, and participates in a wide range of consultations at the national and international levels. Dr. Riddell is also the Executive Director of the Maple League of Universities, a consortium of four universities – Bishop's, Mount Allison, Acadia, and St. Francis Xavier – that share a focused commitment to quality undergraduate education. She works across the four universities to support high impact practices as part of a 21st century liberal education. Dr. Riddell is an active contributor to public scholarship (including as a longstanding columnist for University Affairs Magazine, 2015 – 2020), national media contributor, a keynote speaker at international conferences, and as a visiting scholar in the UK, Norway, and Australia. She sits on a number of national and international boards.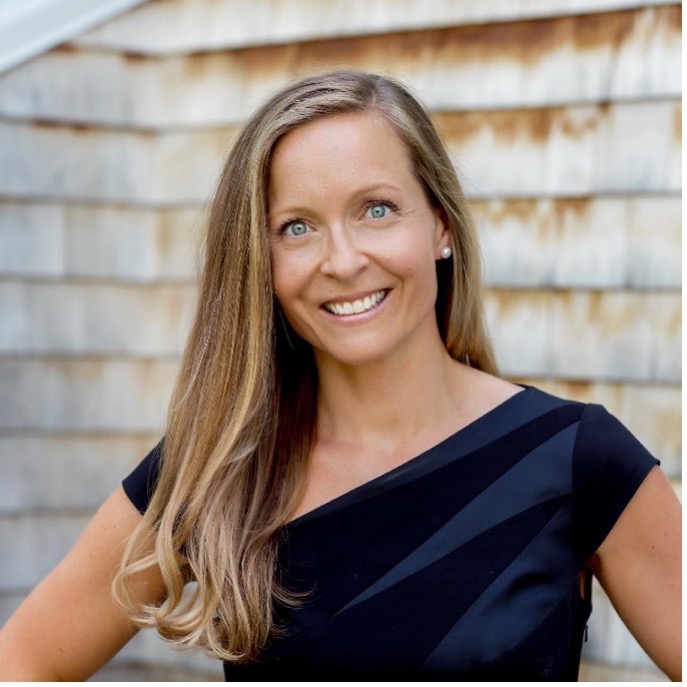 Speaker:
Katarina Mårtensson
Title:
We are in this together. The role of collegiality in SoTL
Abstract:
Teaching in higher education is often considered a private matter (Handal, 1999), or even an 'established right to teach behind closed doors' (Schultz and Latif, 2006). However, recent research shows that productive development of educational practices is strongly related to collaboration and the sharing of experiences in local academic communities (Mårtensson & Roxå, 2016). And as the scholarship of teaching and learning, SoTL, has an aspect of 'going public' to it (Chick & Friberg, 2022; Kreber, 2002) it has the potential to ignite increased collegiality and community-building within and beyond academia. Looking at it from another perspective, engaging in collegial peer support can contribute to collaborative problem-solving, (re)shaping of academic cultures, and creating joint inquiry into relevant teaching and learning issues (Fileborn et al, 2020; Wittek & de Lange, 2021). This keynote will present some empirical examples and theoretical frameworks of possible relations between collegiality and SoTL. The ultimate goal is to offer some thoughts on the role of community-building in SoTL.
References:
Chick, Nancy L. & Jennifer Friberg (2022). Going Public Reconsidered. Engaging with the World Beyond Academe Through the Scholarship of Teaching and Learning. Stylus Publishing.
Fileborn, Bianca, Mark Wood & Claire Loughnan (2020). Peer reviews of teaching as appreciative inquiry: learning from "the best" of our colleagues. Higher Education, 2022, 83: 103–117. Published Online 3 Nov 2020.
Handal, Gunnar (1999). Consultation using critical friends. New directions for teaching and learning, No 79, 59–70.
Kreber, Caroline (2002). Teaching excellence, teaching expertise and the scholarship of teaching. Innovative Higher Education, 27(1), 5–23.
Mårtensson, Katarina & Torgny Roxå (2016). Peer engagement for teaching and learning: competence, autonomy and social solidarity in academic microcultures. Uniped 39(2), 131–143.
Schultz, Karen K. & David Latif (2006). The Planning and Implementation of a Faculty Peer Review Teaching Project. Am J Pharm Educ, Apr 15; 70(2): 32.
Wittek, Anne Line & Thomas de Lange (Eds., 2021) Kollegaveiledning i høyere utdanning. Universitetsforlaget. (in process of translation to English with preliminary title: Faculty Peer Mentoring in Higher Education: Developing Pedagogical Collegiality through Organised Supportive Collaboration, Springer).
Bio:
Katarina Mårtensson is senior lecturer at the Division for Higher Education Development at Lund University and has worked as academic developer since 2000. She leads courses on teaching, learning and educational development for teaching staff and educational leaders at the university. Her research focuses on academic teachers' professional development, and the role of their collegial, social context and local academic leadership in such development. She is co-editor of Teaching & Learning Inquiry. She is a former co-president (2016-2019) of ISSOTL, the International Society for the Scholarship of Teaching and Learning, and received ISSOTLs Distinguished Service Award 2019. In her spare time she hangs out with family and friends, likes to travel and to exercise freediving, skiing, and hiking.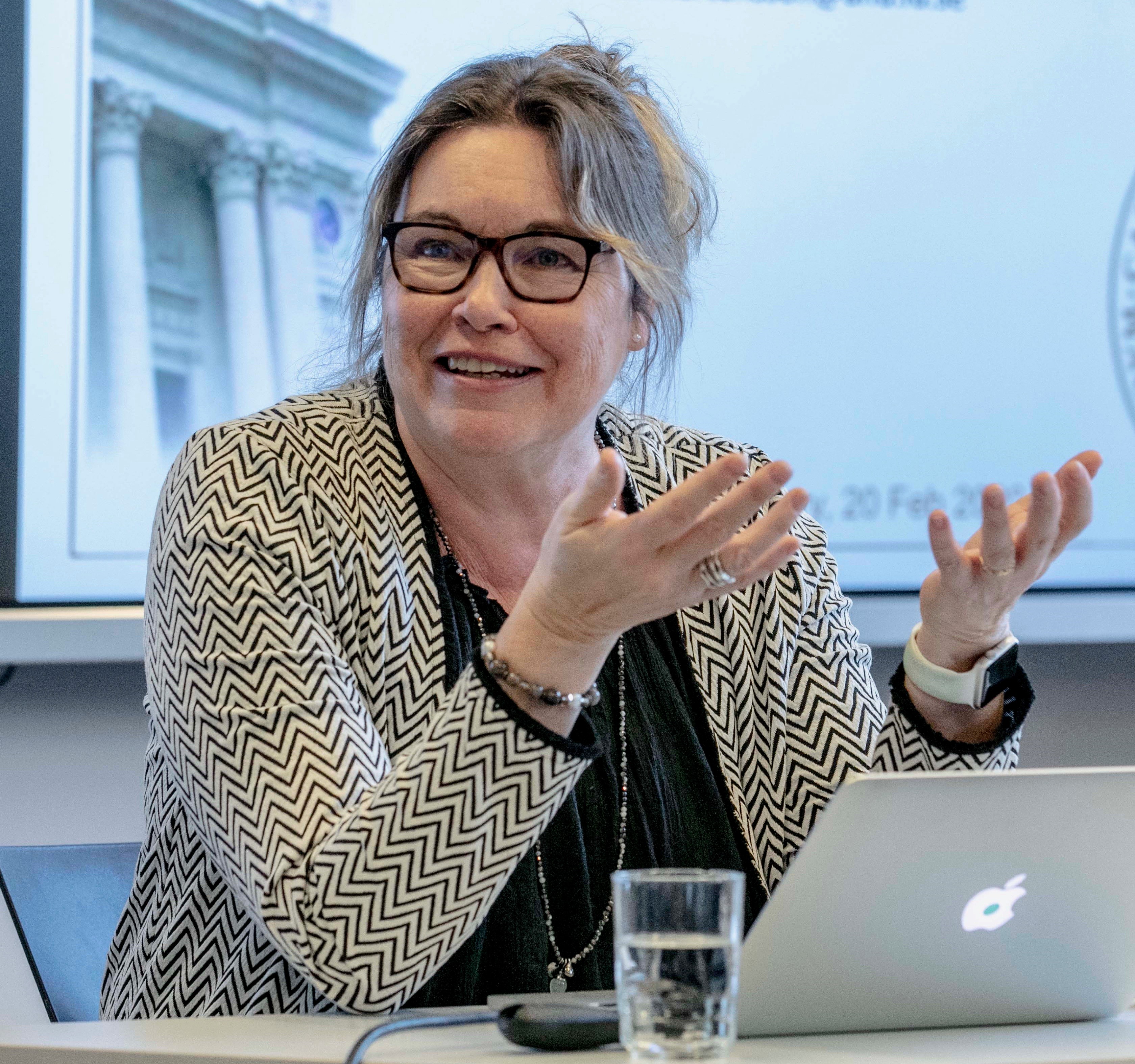 Speaker:
Shuab Gamote
Title:
A Series of Small Changes Leading to a SEA Change towards inclusive communities
Bio:
Shuab Gamote is a final year student in Accounting and Finance and the Project Manager for the BAME Ambassador Project at Manchester Metropolitan University Students' Union. Since joining the university as a student in 2018, Shuab has been actively involved in University activities, from running for Students' Union President to being a spokesperson for First Generation students. His interests range from being a national ambassador for mentoring with One Million Mentors to local community work with disadvantaged high schools and local community led organisations.
Abstract:
This Presentation offers reflections on The BAME Ambassador Project at Manchester Metropolitan University that aims to enhance Black, Asian and Minority Ethnic (BAME) students' experiences whilst studying at the university. Working in partnership with BAME student representatives the project aims to build inclusive learning communities with a focus on safe spaces, belonging, empowerment and representation. In collaboration with our partners at the union and the university is trying to resolve a deeply complex problem, that of eliminating, or at least significantly decreasing, the BAME attainment gap. In our presentation we will discuss some of the solutions and projects we have worked on to achieve our goal including 'The Big Change Project,' a select committee style interview between senior members of staff and BAME Students.